November Club Visits Whalton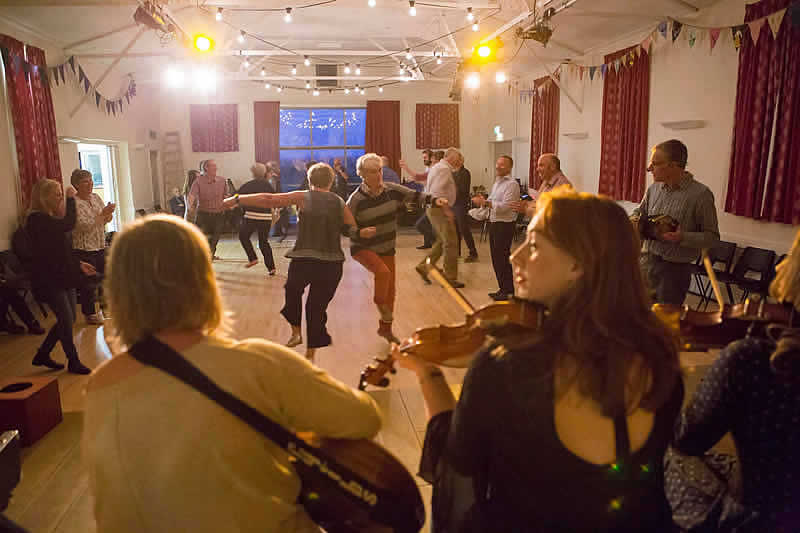 The November Club's latest show Beyond the End of the Road came to Whalton Village Hall on June 31st.
Written by Laura Lindow, with Music and Lyrics by Katie Doherty and Directed by Cinzia Hardy, it was greatly enjoyed by a a packed audience. Inspired by folk and traditional music, performed by a professional cast of 10 actors and musicians, with special appearances from local talent the tour to Whalton was supported by Highlights Rural Touring and followed by a wild foot-stomping ceilidh with Caller the internationally recognised master of the English Concertina, Alistair Anderson.